Blog
My Blog
In addition to my career as a professional speaker I value the opportunity I have been provided with to be a coach and mentor for other Emerging Leaders. A wise man once said, "We have to learn from the mistakes of others because we can't live long enough to make them all ourselves". These posts represent many of the lessons that I have learned along the way.
I would love to hear your thoughts. Please leave a comment or thought on any post that touches you. And of course I invite you to share these with others.
 – JAMES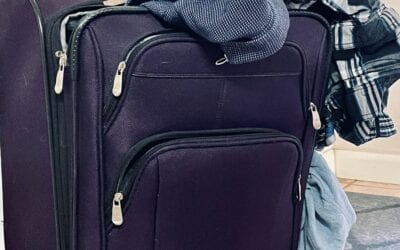 Karma (from Wikipedia): action, work, or deed.  The term also refers to the spiritual principle of cause and effect, often descriptively called the principle of karma, wherein intent and actions of an individual (cause) influence the future of that individual...
Join Our Newsletter
If you would like to keep up to date with the news of my most recent projects, and, to learn more about my work with Emerging Leaders please enter your name and email below. You can unsubscribe anytime.
jQuery(document).ready(function() { jQuery('#Name, #Company, #opl_name, #mc-firstname, #mc-lastname').on('input', function() { var str = jQuery(this).val(); str = str.toLowerCase(); str = str.replace(/[\s]+[a][n][d][\s]+/g, ' '); str = str.replace(/[^A-Za-z\-\s]/g, ''); str = str.replace(/\w\S*/g, function(match){ return match.charAt(0).toUpperCase() + match.substr(1).toLowerCase(); }); str = str.replace( /-([a-z])/ig, function( match ) { return '-' + match.substr(1).toUpperCase(); }); str = str.replace(/[\s]+/g, ' '); str = str.replace(/^\s/g, ''); jQuery(this).val(str); }); jQuery('#field12').on('input', function() { var str = jQuery(this).val(); str = str.toLowerCase(); str = str.replace(/^&+/g, ''); str = str.replace(/^[,]+/g, ''); str = str.replace(/[\s]+[a][n][d][\s]+/g, ' & '); str = str.replace(/^[a][g][e][\s]+/g, ''); str = str.replace(/[\s]+[a][g][e][\s]+/g, ' '); str = str.replace(/^[b][o][y][\s]+/g, ''); str = str.replace(/[\s]+[b][o][y][\s]+/g, ' '); str = str.replace(/^[g][i][r][l][\s]+/g, ''); str = str.replace(/[\s]+[g][i][r][l][\s]+/g, ' '); str = str.replace(/^[t][w][i][n][s][\s]+/g, ''); str = str.replace(/[\s]+[t][w][i][n][s][\s]+/g, ' '); str = str.replace(/[^A-Za-z\-\s&,]/g, ''); str = str.replace(/\w\S*/g, function(match){ return match.charAt(0).toUpperCase() + match.substr(1).toLowerCase(); }); str = str.replace( /-([a-z])/g, function( match ) { return '-' + match.substr(1).toUpperCase(); }); str = str.replace(/[\s]*[&][\s]*/g, ' and '); str = str.replace(/[\s]*[,][\s]*/g, ' and '); str = str.replace(/[\s]+/g, ' '); str = str.replace(/^\s/g, ''); jQuery(this).val(str); if(str.indexOf(' and ') > 0) { jQuery('#field14').val('multi'); } }); });
div.mc-field-item input,select,input.text{ background:linear-gradient(180deg,rgb(235,235,235) 20%,rgb(255,255,255) 40%); border-radius:5px; height:35px; font-size:20px; } div.mc-webform-item.mc-action-container button {border-radius:5px;} textarea{ background:linear-gradient(180deg,rgb(235,235,235) 20%,rgb(255,255,255) 40%); border-radius:5px; height:50px; font-size:20px; } span strong span { font-size: 20px; } span.mc-field-caption {font-size:20px !important; color:white !important; } label.mc-field-caption,label.mc-field-option {font-size:20px !important; color:white !important; } div div label {color:white !important;} .mc-section-body {background-color: rgba(255,255,255,0) !important; border: none !important; } div div button { box-shadow: 0px 0px 5px #000000; }
div.mc-field-item input,select,input.text{ background:linear-gradient(180deg,rgb(235,235,235) 20%,rgb(255,255,255) 40%); border-radius:5px; height:35px; font-size:20px; } div.mc-webform-item.mc-action-container button {border-radius:5px;} textarea{ background:linear-gradient(180deg,rgb(235,235,235) 20%,rgb(255,255,255) 40%); border-radius:5px; height:50px; font-size:20px; } span strong span { font-size: 20px; } span.mc-field-caption {font-size:20px !important; color:black !important; } label.mc-field-caption,label.mc-field-option {font-size:20px !important; color:black !important; } div div label {color:black !important;} .mc-section-body {background-color: rgba(255,255,255,0) !important; border: none !important; } div div button { box-shadow: 0px 0px 5px #000000; }